2016-09-24
Hiking in Georgia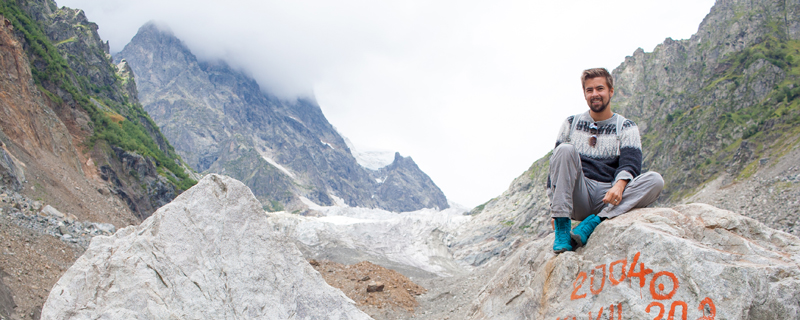 Time pass by quickly and we have soon been two weeks in Georgia. We have spent the time hiking in mountains, strolling around cities, being annoyed by the insane traffic, repairing things and meeting new friends.
We arrived to Batumi by the ferry and spent one day strolling around in the city declared by Donald Trump in 2012 to soon become the best city in the world (might just be because he is building a skyscraper there). As we left Batumi we said goodbye to Anna and Lukas who would spend the week biking to Tbilisi while we went north into the mountains to hike.
The long bus ride made both of us nauseous, but the scenery was stunning. It was only the two of us and a social Russian guy, David, who spoke less English than he would like. Arriving at the mountain village David insisted on that we should join him and his friends at their guest house. Thanks to their Russian/Georgian skills we received a proper Georgian meal. The following day we went on a day hike to mount Ushba with the Russians and a couple from the Netherlands. It was a warm and sunny day even at that high altitude ;)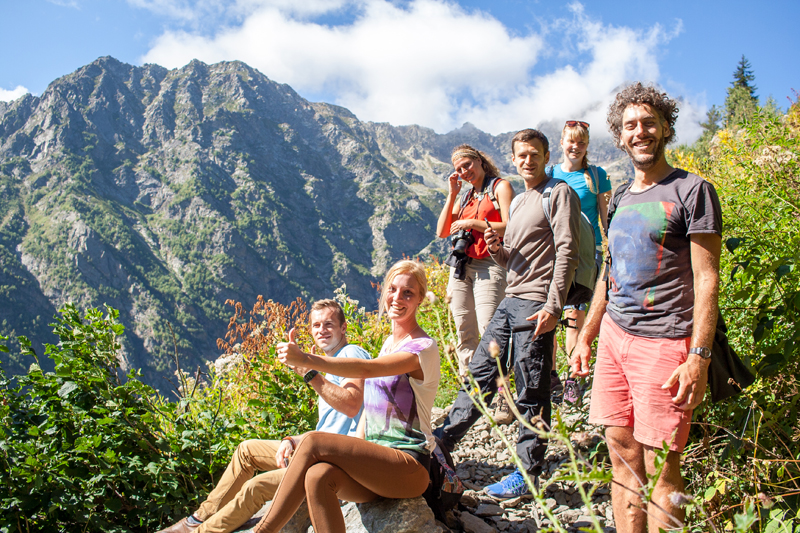 Unfortunately, now it was Johanna's turn to get sick and we decided to only do a simple hike to a place where we could put up our tent the following day. It was a rainy day so Johanna didn't mind to spend most of the day resting in the tent. The next day the sun reached our valley at ten in the morning, just in time for breakfast ;) Another beautiful day and we did a slow hike up to the Chandali glacier. The only trouble with this camping site was the mice who chewed holes in some of our stuff, and also that Linus sleeping mat broke the last night so that we had to share mine. We decided to go and reload in the capital of Tbilisi.
In Tbilisi we meet up with Anna and Lukas again. Tbilisi is famous for its hot sulphur baths and we spent one hour being cooked, scrubbed and massaged. We also meet up with Saba from Georgian Young Greens and held a workshop/discussion in their organisation. Today we will attend the Green Fest, a festival that they organise in a city next to Tbilisi. Most will be held in Georgian but it will still be fun to attend. Tonight after the festival we will head on to Armenia.
Album of Georgia:
Back to country >>
Comments

Why a Honeyyear?
The honeyyear is part of our ambition to live a more sustainable life. We want to explore the world, enjoy the amazing things in life and grow as human beings - all in a sustainable way. Travelling the old silk road by train will be a great adventure to start with! Read more here >>

Design: Johanna Lakso | Updated: 2017-07-30 in Stenungsund