2016-10-25
Iran - the land of contradictions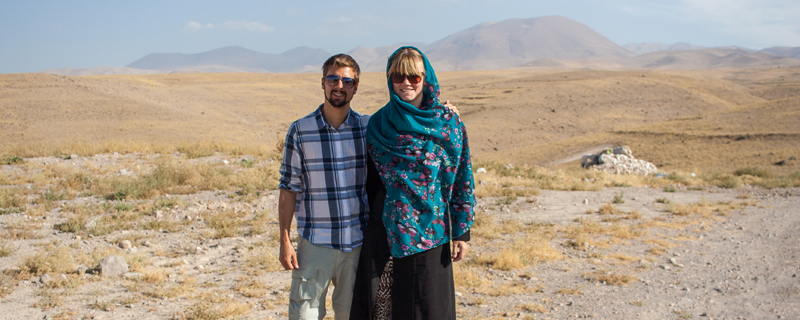 For the last three weeks we have been travelling through Iran, visiting Tabriz, Tehran, Isfahan, Yazd, the Caspian Sea and the mountains. Iran is a land of many contradictions - from freezing mountain peaks to the hottest desert on earth, but also its culture are full of contradictions.
During the past weeks we have met enormously helpful and kind people. Finding information in Iran is not the easiest, half of internet is blocked and when you finally find a website working it is only in Persian not readable to us. We bought a Lonely Planet Travel Guide but the info was outdated and all the telephone numbers in the country had been replaced. Consequently we had to rely solely on other people helping us with information, which has been both great and annoyingly frustrating some times.
Entering from Armenia where everyone was really hospitable, the difference was not too big, but compared to Sweden, Iranians are very helpful and hospitable. We have been invited into the homes of Iranians for dinner and sleeping when we had not known where else to go. We have been hitchhiking with really kind families showing us around in Iran. And some have become good friends to us :) On the other hand, this is the first country where we feel that people have tried to misinform us to get more money from us. Taxi drivers changing the cost three times during a ride, making a big scene when arriving that we're not paying enough. Turning the corner people are again smiling and welcoming us to Iran and into their homes for a cup of tea.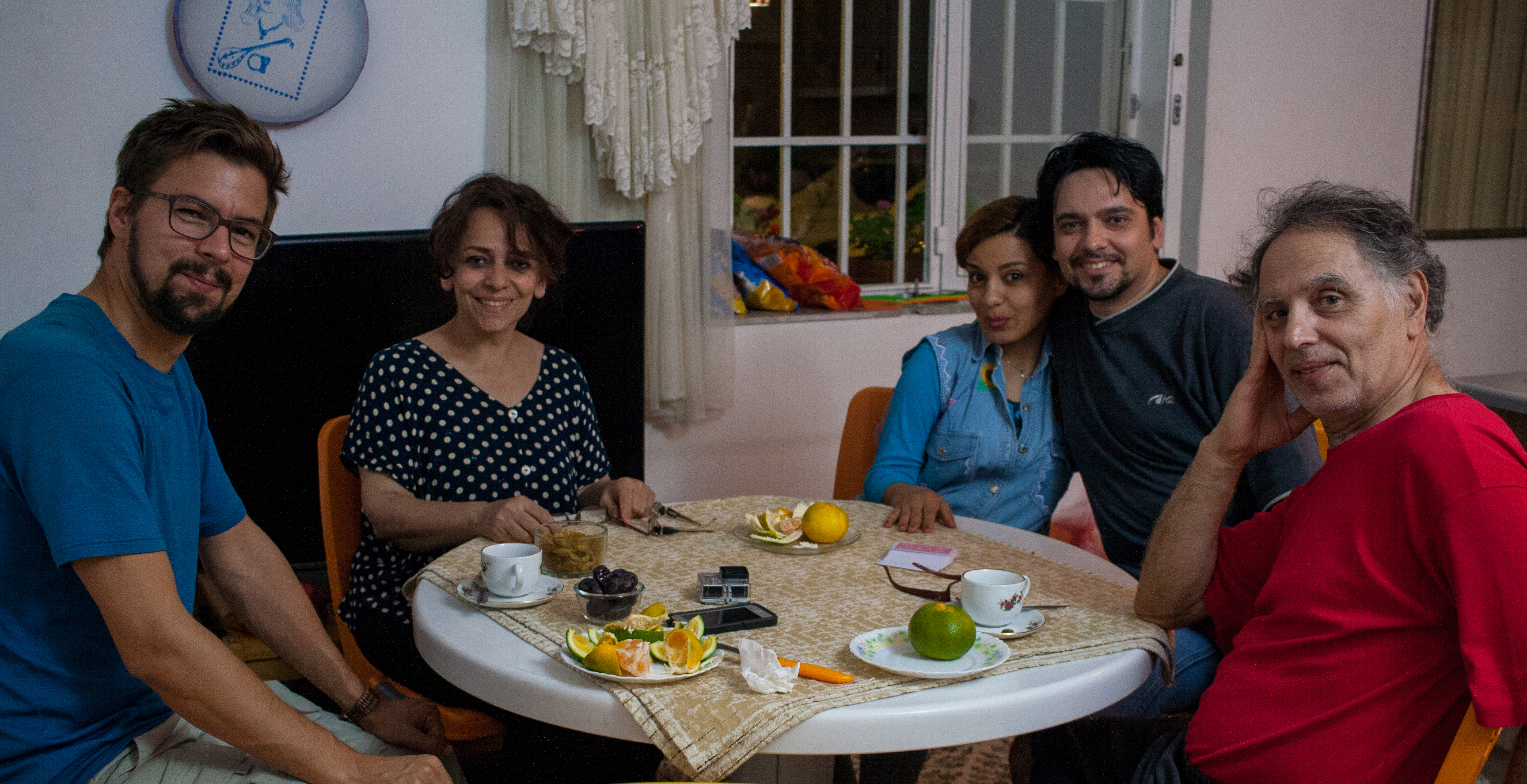 Iran is a big country, three times the size of Sweden, with a rich history of science and development being a cultural superpower for many centuries. You can see the beauty in the magnificent buildings, the art works and the big gardens. Today the government is ultra conservative and Islamistic, restricting the citizens with rules on how to dress, what to do and what not to do. In our experience, the country is very divided between people who want to move forward and those who want to move backward. And it is sad that young people feel obligated to make excuses for the situation in their country. (But stupid leaders could also get elected in "great" democracies. We will have to wait and see how US votes the 8th of November.)
For me, Johanna, the biggest challenge has been all the limitation. How to dress with the scarf and a long jacket I got used to after a little while, even though it was very nice to get inside a place where I could take it off. However it did make me stop thinking about how I looked, if my hair was alright, if I looked fat, and all these other thoughts that is going through a woman's brain every day. No one could see how my hair looked anyway :) But I found it harder to accept that I was not allowed to sing or dance in public space. Sometimes I felt I could only walk around in silence, not being my normal happy self. Not run, not play, not smile. Of course women are allowed to smile, but I felt restricted and frustrated. Especially in religious buildings, when I had to wear a blanket reaching all the way to my feet. In that thing not even my husband could recognise me, I was no one...
Album of Iran:
Although sometimes being frustrated, we had a great experience in Iran. The highlights was camel riding in the Bafgh desert, watching the sunset on a roof top in Yazd, visiting the highest mountain in Iran, visiting the magical Badab Sort, being invited for Iranian food and having conversations with local people (see all those things in our photo album above). You realise that a lot of things are different to Sweden in Iran. For example the weekend starts Thursday afternoon to Friday (logic "free"-"day"), the year is now 1395, the months don't start on the same days, the numbers looks different, they eat food really late, don't have any bars and instead drink tea all the time. This makes me realise that we have just made up the rules of society, and that we as human beings are very flexible and adaptable to live in different conditions. It gives me hope to think we are not just following an inevitable path, we can change all the rules of our society to make it sustainable if we want to!
Back to country >>
Comments

Why a Honeyyear?
The honeyyear is part of our ambition to live a more sustainable life. We want to explore the world, enjoy the amazing things in life and grow as human beings - all in a sustainable way. Travelling the old silk road by train will be a great adventure to start with! Read more here >>

Design: Johanna Lakso | Updated: 2017-07-30 in Stenungsund