2017-04-02
Useful apps while travelling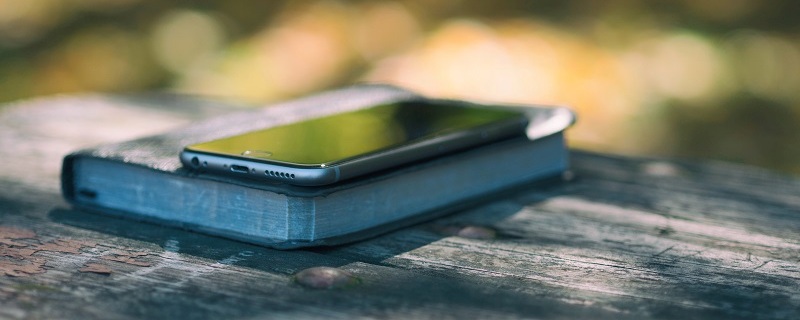 Travelling with a smart phone has a lot of advantages, but also some disadvantages since it's easy to spend too much time looking at the screen missing the beautiful country you are visiting. Here we will share some of our most useful apps.
When we left Sweden last year we turned off most of our notifications on our smart phones and unsubscribed from a lot of frequent emails. We then added a lot of useful apps for travelling. The apps makes travelling easy as long as you have Internet access. To gain access to Internet we have bought local sim cards in every country that we have spent more than two weeks in. The prices have varied between 4-20 € for a month of Internet usage. Surprisingly Thailand was the most expensive charging double price compared to most other countries.
Some apps can also be operated offline, or you can use the WiFi offered at train stations, cafés, hostels and other public places. But since it generally is very cheap to buy a sim card it should be considered as you also get the advantage of having a local number that you can give your new contacts that needs to be able to reach you while in the country or call to make bookings. Here are some of our most frequently used apps.
Maps
It is easy to keep track of where you are and where you want to go with all the different maps available. We have mainly been using Google Maps and Maps.me. Since Google reads your mail (if you have Gmail) the map will mark your upcoming hotels/hostels announced with the dates you are going. It is also possible to make offline areas so that you can save a city with all its details before going there, not getting lost while reaching your first WiFi spot. We have used Maps.me as a compliment which is all offline and you download a whole country/region at the time. Both of the maps shows a lot of details with restaurants, atm, shops and activities. In Google Maps you can also add or read reviews on things you visit. For bicycling we've heard that the app Osman is worth buying, but we have not tried it.
Accommodation
Finding a place to stay the next night is your main concern while travelling and there is a lot of apps helping you make a good choice. We have been using Hostelworld, Booking.com, Couchsurfing and AirBnb. Hostelworld and Booking.com are easy to use and give you pictures, reviews and all accommodation on a map if you want to find a place close to e.g. the station. The difference is the type of accommodation. Booking.com mainly have private rooms, while Hostelworld have both shared and private rooms and usually goes cheaper. Coachsurfing is a community where you can stay for free in someone's home if you do the same for travellers visiting your home country. We've had the best experiences with coachsurfing, getting great info from your local host, being showed the best restaurants and understanding a new culture. If you are new in the community and don't have any reviews it might be a little harder to find someone who wants to host, also it is not so useful in last minute situations, better to start contacting people on coachsurfing at least a week before visiting their city. AirBnb we have only used once on this trip, but it's a platform where you can rent someone else's place. Good when you are planning to stay a couple of days in the same place and want a place of your own.
Transportation
In Europe you can use the Interrail app to get information about train times, but we have not found any app for trains in other places. However we have frequently found local apps for public transportation in big cities, some working offline :) Surprisingly one of the best ones where offered in Bishkek, Kirgizistan. There is also a lot of apps for getting private taxi/moped ride. We have used Uber, Grab and GoJek, even though the two last one we only used in South East Asia.
Communication
On a long trip like this you meet a lot of new people that you would like to keep contact with. The social media apps used differs in all countries but now when we have Facebook, Messenger, WhatsApp, Telegram, Skype, Instagram and Viber we can usually connect with everyone we meet on at least one platform ;) Many of the apps also allows you to phone for free as long as you have WiFi, and the video calls is perfect when you want to catch up with friends from home! In addition the Google translate app can store languages offline and is really handy to use when reading signs and communicating with locals :)
Information
There is also other apps with useful information that we have used. First up the currency exchanger xe.com that allows you to save up to ten currencies offline. The best app to have when you are changing country often and need to get a quick grip on new prices. Then we have used the TripAdvisor app where you can find a lot of reviews on things you would like to do. Finally we have been using a travel app from the Swedish Foreign Ministry, UD Resklar, that gives information about the current situation, areas unsafe to visit, restrictions for tourists and medical advice. Maybe other governments have similar apps for their citizens.
Entertainment
Since travelling takes a lot of time it can also be nice to use the smart phone for some entertainment. A good compliment to the usual deck of cards and dices many travellers bring are all the multiplayer game apps offered. We have also been using the phone to store music, radio, pods and e-books. Usually we download new things while we have WiFi to use offline while travelling. I was surprised how much I liked reading e-books, I though I would miss turning the page but swiping was good enough ;)
All in all we must say that the smart phone makes life easy for travellers. Even though you must remember that you also get highly dependant on electricity ;) So having a backup battery and charger with you at all times is a must. Also we would like to advise all smart-phone-travellers to not forget how useful it can be to ask advice from the local people you meet. Even though you can handle everything on your phone a big part of travelling is to interact with fellow humans!
Back to blogs >>
Comments

Why a Honeyyear?
The honeyyear is part of our ambition to live a more sustainable life. We want to explore the world, enjoy the amazing things in life and grow as human beings - all in a sustainable way. Travelling the old silk road by train will be a great adventure to start with! Read more here >>

Design: Johanna Lakso | Updated: 2017-07-30 in Stenungsund