2017-04-09
Powering up Africa!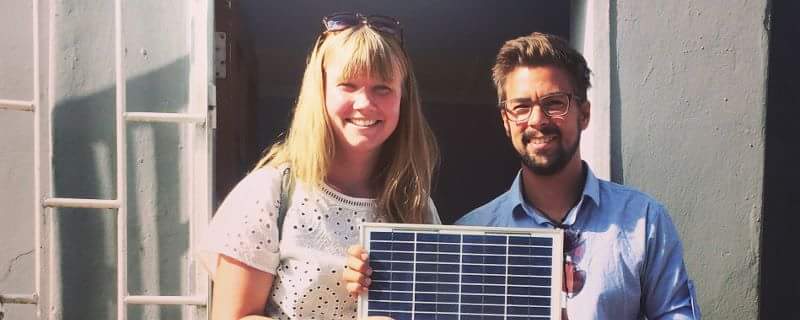 Did you know that a majority of the people in sub-Sahara Africa still lack basic electricity? A small company in Lusaka wants to change that and switch on the solar power!
On our travel we have tried to cause as little emissions of green house gases as possible. To compensate for emissions we didn't manage to avoid we invested 10 % of our travel budget in a green project here in Zambia. The investment was made through the innovative Swedish startup Trine which focuses on crowd investments in renewable projects. Our project will be realised by a local Zambian company called VITALITE that have specialised in solutions for improving the life of people in Zambia.
As we are both very curious we emailed Trine to ask if we could do a study visit to our project as soon as we had decided that we would go to Africa as the end of our honeyyear. We were happy for the reply that it was possible to arrange :) We arrived to Zambia with train from Tanzania, a train ride that took us three nights and two days, and gave us a beautiful view of Africa. Arriving to Lusaka, the capital of Zambia, we went to visit VITALITE's office to meet their team.
The solar product they sell is a small scale home electricity system consisting of a 7W solar panel and a combined battery/invertor from which two low energy lamps, a radio and USB-phone chargers was connected. The system could last for 6-8 hours per night. They also had a bigger package with a 20W solar panel and a bigger battery where you could connect a low energy television that could be used for about 4 hours.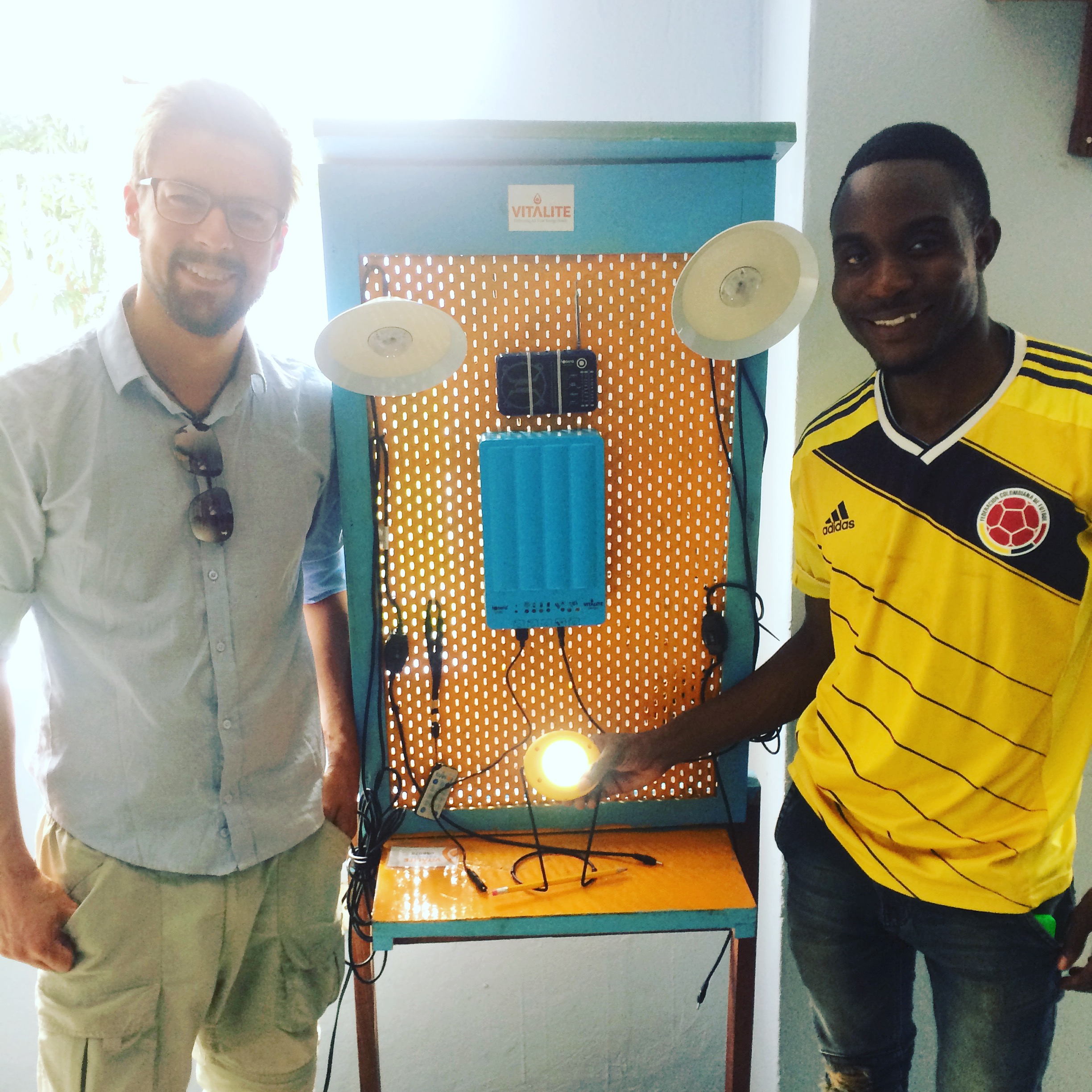 They also focused on cooking solutions that drastically reduced the amount of charcoal used, reducing deforestation. It was great fun and interesting to meet the team and learn how they are working. Both products substantially improves the life - and in the long run the economy - of the families buying them. They also offered the customers to pay over 12, 18 or 24 months making it possible for people to actually make the purchase. The climate impact is the reduced usage of kerosene, coal, charcoal and candles that today often are used for light, electricity and cooking.
We are both happy to see that our invested money are put to good use here in Zambia, increasing the amount of renewables, reducing deforestation and reducing the use of fossil fuels :)
Back to country >>
Comments

Why a Honeyyear?
The honeyyear is part of our ambition to live a more sustainable life. We want to explore the world, enjoy the amazing things in life and grow as human beings - all in a sustainable way. Travelling the old silk road by train will be a great adventure to start with! Read more here >>

Design: Johanna Lakso | Updated: 2017-07-30 in Stenungsund