2016-07-25
Our wedding in Burträsk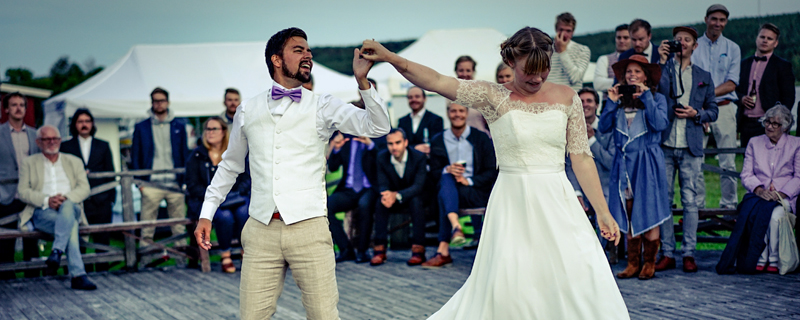 Four amazing days with friends and family has now found a very special place in our hearts and memory. A source of joy and happiness to remember when faced with future challenges. We are forever grateful for all the love we received <3
The 14th of July our friends and family started to arrive to Burträsk hembygdsområde, all exited and prepared for the challenges lying ahead. We had prepared teams and challenges for a full day, food, music and a dance course. As the wedding took place in the north of Sweden the mandatory sauna turned up the heat of the party. For the wedding day the 16th of July all of our hundred guests showed up and brought some sun to the ceremony. Here is a short video (in Swedish) summarising the wedding.
After the wedding we felt extremely happy but also a bit exhausted ;) However we could only have a short rest since we needed to start the process of changing name, getting a new passport and visas in order for the honeymoon – I mean honeyyear! As soon as we are off on the honeyyear we will hopefully have more time to look at all the photos from the wedding. Please feel welcome to enjoy them in the meantime :)
Album of Bröllop i Burträsk:
Back to blogs >>
Comments

Why a Honeyyear?
The honeyyear is part of our ambition to live a more sustainable life. We want to explore the world, enjoy the amazing things in life and grow as human beings - all in a sustainable way. Travelling the old silk road by train will be a great adventure to start with! Read more here >>

Design: Johanna Lakso | Updated: 2017-07-30 in Stenungsund