About us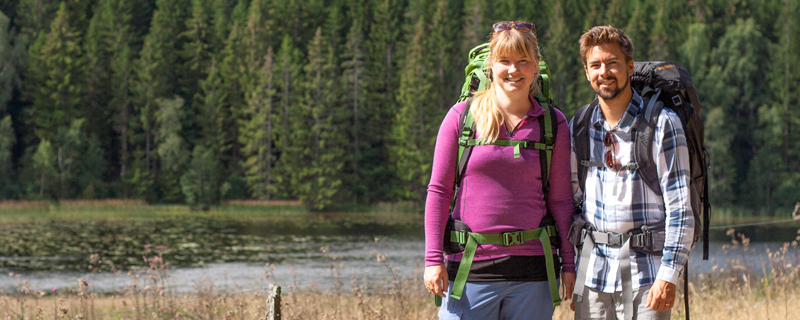 Hi! We are Johanna and Linus Lakso, and we have taken one year off work to travel the world. We are going on a very long honeymoon - a honeyyear! We got married in July 2016, and left for our adventure in August.
The honeyyear will add many values to our life. Both of us likes to travel, explore new nature, cultures and to meet new people. We also want to live a more sustainable life. To travel far with the climate crisis in mind we chose train as our main means of transportation. For this we needed time and to take some time off work.
Working less will hopefully reduce our stress and increase our happiness. It will be great having more time to spend with each other, and to be able to live our dream. Hiking in the most amazing mountains! We make this project affordable by choosing to consume less, saving our money for experiences and sustainable products.
Still work and social engagement are important to us. Both of us are energy engineers working with sustainability both professionally and in non-profit organisations. We strongly believe that a sustainable society is possible to create and it will be interesting to get new perspectives on sustainability from the countries and people we visit.
Läs mer om resan på svenska >>
The Silk Road
The Silk Road or Silk Route was an ancient network of trade routes that connected China in the east to the Mediterranean Sea in the west. The Silk Road derives its name from the lucrative silk trade, a major reason for the extensive transcontinental trade network.
Planned route
We will travel through the East of Europe in the end of August reaching the Kaukasus region in the beginning of September. When the heat are getting more endurable in the end of September we will travel into Iran and from there to Central Asia. In the end of 2016 we will try to get through China to Tibet and Himalaya, and from there crossing through most of South East Asia. On the way back we will aim for the Trans-Sibirian Railway.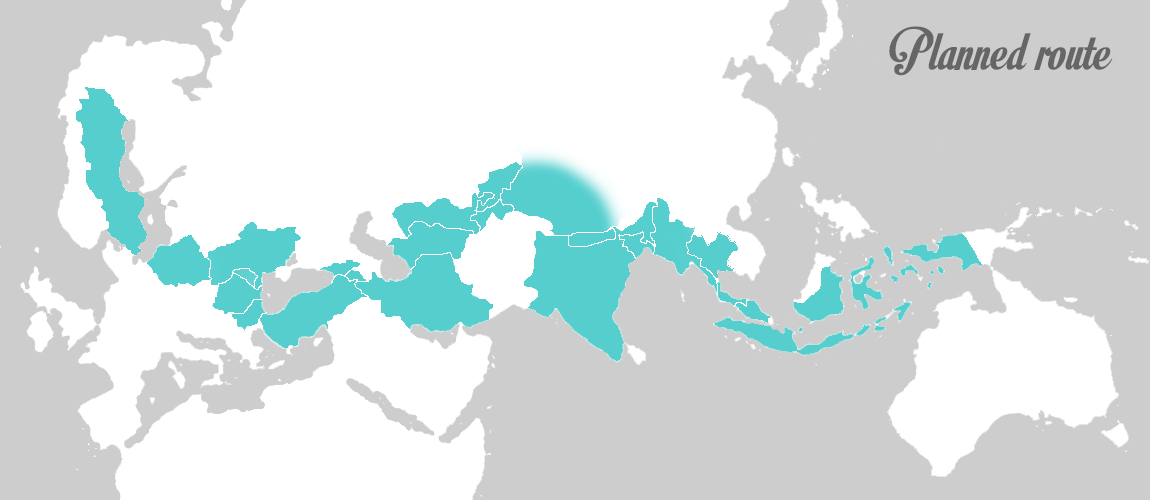 August - Poland, Ukraine, Romania
September - Bulgaria, Georgia, Armenia
October - Iran, Turkmenistan, Uzbekistan
November - Kyrgyzstan, China
December - Tibet, Nepal
January - India, Bangladesh, Burma
February - Thailand, Malaysia
March - Indonesia
April - Papa New Guniea
May - China, Russia
Contact us on linus@honeyyear.se and johanna@honeyyear.se
Design: Johanna Lakso | Updated: 2017-07-30 in Stenungsund