2017-10-29
Our travel in the rear mirror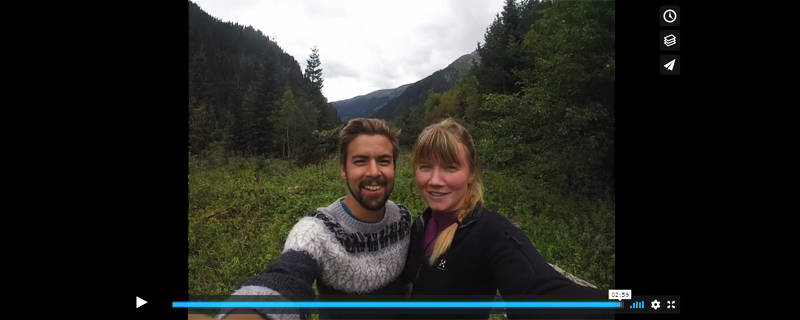 Now we have been back home for six months already. Time flies. Looking back at our honeyyear we bring with us many happy memories as well as new knowledge about the world. Do you want to se a short recap of all the places we visited? Please enjoy our video below!
Here is our entire honeyyear put together in a three minute video:
The beauty of the world is amazing and we are both so happy we decided to take a year off work to travel. Being back home in the normal routine of work and life the journey seems distant already. Johanna has started a new job, which always takes extra energy, and Linus has new political positions which take up a lot of the spare time. The peaceful days on the beach on Borneo, sailing in Thailand or skiing in Kirgizstan are long gone.
At the same time it is nice to be back home with friends and family :) The blog will be nice to have together with all the photos to look back upon. As some of you know our hard drive broke during the trip, making us lose about half of our photos and all our video. However we did manage to restore almost everything back home!
The movie does not reflect on all the people we meet and new friends we found during the past year. But we definately still have you in mind, giving us new places in the world to travel to to visit you in the future. We have also just added a memory wall on our webpage where you can write a memory you shared with us during our honeyyear. It will add another dimension to our memories to also access some of yours! <3
Back to blogs >>
Comments

Why a Honeyyear?
The honeyyear is part of our ambition to live a more sustainable life. We want to explore the world, enjoy the amazing things in life and grow as human beings - all in a sustainable way. Travelling the old silk road by train will be a great adventure to start with! Read more here >>

Design: Johanna Lakso | Updated: 2017-07-30 in Stenungsund