2016-08-26
Poland - a blocker or a sprinter?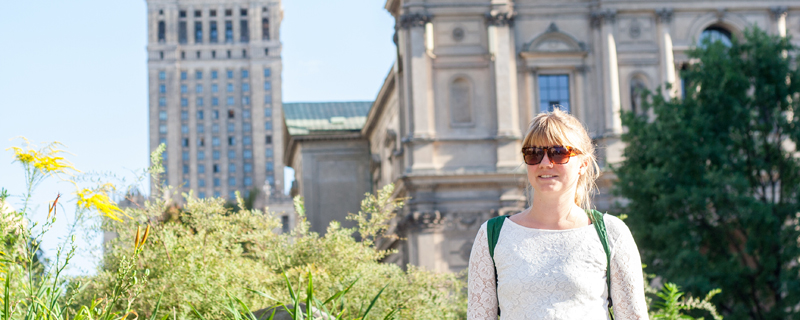 We spent only two days in Poland this time, yet it was enough to make us reflect on the way that Poland is pictured in most media in Sweden. It might be time to challenge old beliefs…
Entering Poland I read about the country on Wikipedia to learn some basic facts. Except the fact that Poland has a population of 38 million there is one other thing that got stuck in my mind. Poland is described as a "country with an advanced high-income economy, a high quality of life and a very high standard of living". Maybe not the first words that would come to mind for a Swede, more usual is coal-dependent, conservative, low income country. That made me think that the common description of Poland might be misleading.
Travelling by train through Poland you will see a lot of flourishing fields almost as waves across the landscape. Every now and then you will also see a wind farm. Last year Poland installed a big amount of wind power, in Europe only German installed more, and they are now on the same level as Denmark in total amount. (See statistics of wind power in Europe).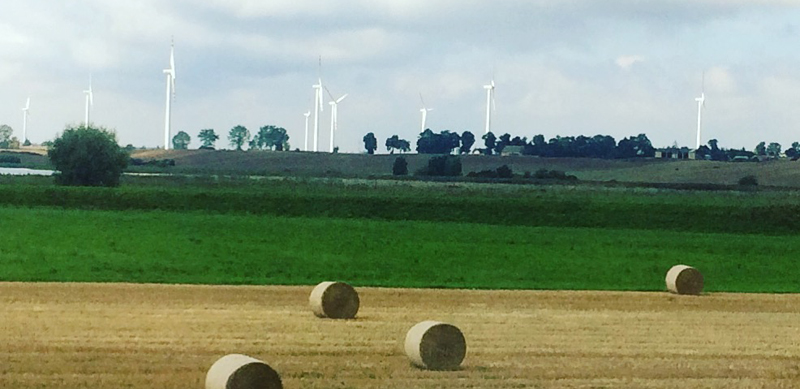 Entering the capital city Warsaw you see a modern city with metro, trams, electric busses, bike lanes, bikers, segways and mono-wheels. The architecture is literarily blending with a lot of white and glass buildings along with broad sidewalks letting the sun shine on the pedestrians. We spent two days strolling around the city enjoying great food for half the Swedish price, finding hot-spots and Wi-Fi in almost every corner of the city.
In the European Union, especially in the climate negotiations, Poland has got known as a blocker, sitting on huge coal assets stopping high targets. But maybe Poland is changing, sprinting to catch up with other countries in Europe. It might not show in the politics but at least we should start thinking of the Polish people as living a high standard life :)
Album of Poland:
Back to country >>
Comments

Why a Honeyyear?
The honeyyear is part of our ambition to live a more sustainable life. We want to explore the world, enjoy the amazing things in life and grow as human beings - all in a sustainable way. Travelling the old silk road by train will be a great adventure to start with! Read more here >>

Design: Johanna Lakso | Updated: 2017-07-30 in Stenungsund